THE METALLOGRAPHIC
EXPERTISE
OPTIMISE. IMAGINE. NON-STOP INNOVATION.
New challenges, specific cases, the ongoing development of machines and consumable items… the metallography market never stops evolving!
Faced with these challenges, our Research and Development department redesigns our machinery on average, every 6 years. The study and development of new solutions for metallographic testing is constantly
researched, as well as the conception of prototypes, technology intelligence, and the development of customised applications…
The objective is simple: to enhance and fine tune our range of products so we can effectively meet our client's needs.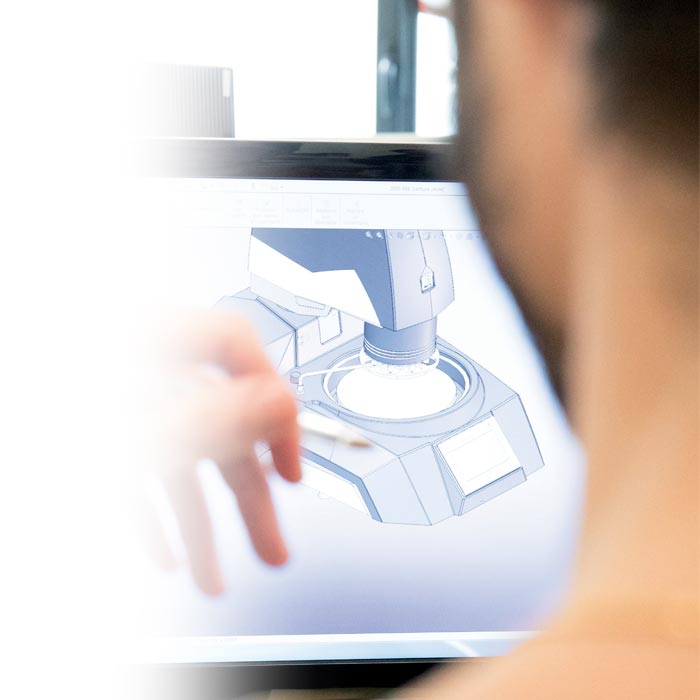 THE LAB IS A PILLAR OF EXPERTISE WITHIN THE PRESI ORGANISATION.
And an indispensable means of benefiting from the experience of both our R&D department and that of our clients. The PRESI headquarters and the premises of our subsidiaries each have their own Lab, fully equipped with PRESI machines. In this way, we can deliver 100% customised advice, by carrying out a detailed and precise study adapted to each client's individual needs.
A Centre of Expertise
Individual support and technical answers tailored to specific projects, design and preparation process optimisation… the Lab deepens and broadens the technical subjects initiated by the R&D department.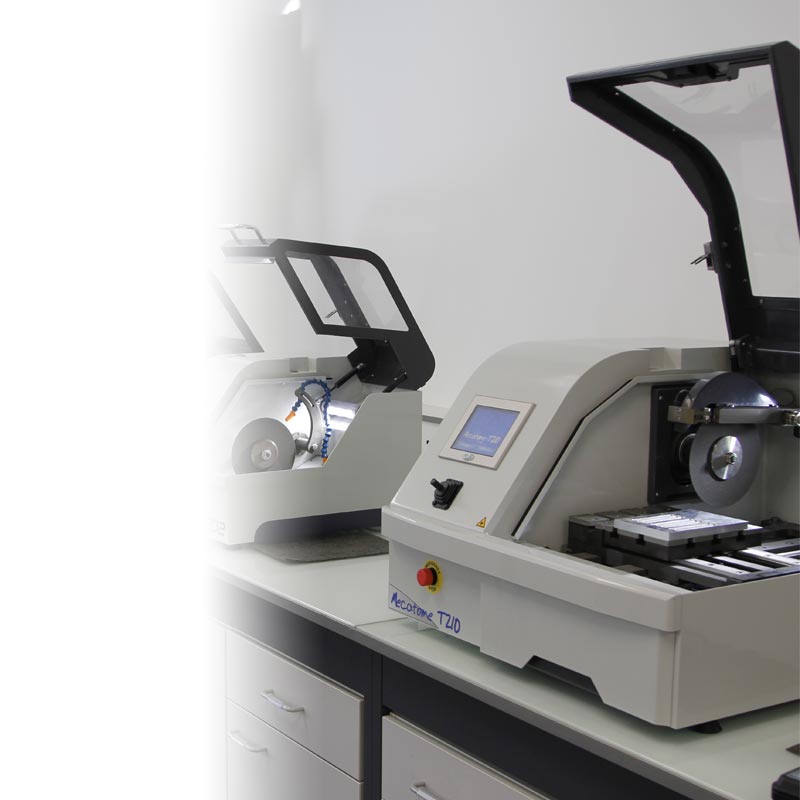 PRESI OFFERS CUSTOMISED TRAINING PROGRAMMES, ADAPTED TO EVERYONE'S NEEDS, FROM TRAINEE TO EXPERIENCED METALLOGRAPHIC TECHNICIAN.
Our training sessions are led by experts in the metallography field, based in our laboratory, which contains the most recent equipment in the area of metallography.
Choose the content of your training programme depending on your specific needs or challenges.
General Training (2-3 day course) :
Overview of the basic principles of the techniques used in metallographic preparation (cutting, mounting, polishing, hardness and microscopy)
Specific Training (1 day course) :
Finding a solution to a specific problem, or a detailed study into a particular stage of preparation.
Our training programmes combine both a theoretical and a practical approach.
Objective: to learn, to understand, to perform.